We have conducted a questionnaire survey with our customers.
Testimonials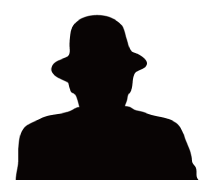 Male in his 60's who is residing in Chiba
My beloved wife passed away. When I was feeling hopeless, my daughter told me about creating wax figurine for the deceased. Maybe she just wanted to motivate me. Since that day onwards, in order to welcome back my beloved wife, I started searching for websites of figurine production for the deceased. The main reason why I decided to choose FamilyScene because of its realistic presence. Differing from 3D figurine made from machine, the handcrafted definitely makes me feel warmer. The moment I hold the wax figure on my hand, I unintentionally said out "Welcome home my darling". Her wrinkles were clearly crafted as well which creates the feeling as if my wife were still living. I'm now also considering to order duplicates for my children. Thank you so much!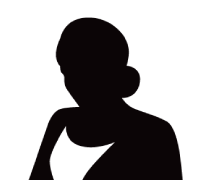 Female in her 40's who is residing in Tokyo
I never had any ancestor altar at home. Not long ago, my mother passed away. And I was thinking I needed an altar for my mother. So I went to shop around for the furniture needed to set up an altar. I was shocked when I got to know that the furniture itself would cost me 6 million yen!!! Even a small altar would cost me few hundred thousands yen! Unbelievable! In the first place my house doesn't have big enough space. I consulted a friend and the friend introduced me FamilyScene. To my surprise, it's including bone ashes into the wax figure which is a total new concept of paying respect to ancestors. With this, I won't have the problem of having not enough space anymore. Also, I feel more connected with my mom compared to having an altar in house. My children also were very happy to have their grandmother come home again. My mother will always look after our whole family… We would live on without forgetting my mom's love.
"Hair" (Beard, axillary hair, chest hair, pubic hair) can be inserted into the corresponding part of the wax figure. (Depending on the type of hair, the location of placing the hair will be different.) This is the first ever type of service in the world. There are several options for you to choose in FamilyScene.
Remembering your beloved people who have passed away through wax figure.
Imagining when someone in the family passes away In the future, some people would sorrow to the extent of even wanting to be staying beside the deceased all the time.

Family Scene wax figure containing hair of the deceased was born with the intention of relieving the sadness of the family members and creating an atmosphere as if the deceased were still around.
If you are thinking of having a momento of your beloved who passed away, or taking down their face expression or body, Family Scene can help you.
Your beloved who passed away is coming home…

Our father and mother always loved us, protected us or reprimanded us. Our lover always understood us and acknowledge us. Our children whom we always showed our passion and love to. That was the purpose of our life.
If all of a sudden the people whom we love passed away, how sad and disheartening is that? Many would propably lose hope in life. Someone who was still alive yesterday suddenly no longer around today. Family Scene can help to comfort and relieve sadness of the family members of the deceased.
Our beloved who passed away can continue to motivate and be our reason of living in the form of Family Scene wax figure.
You may turn memories into the design of wax figure.

Family scene wax figure is the first ever production house of handcarfted mini wax figure in the world. We are able to cater to your request based on your preferences
Also, everytime you look at or touch it, you would recall a lot of great moments happened before. You can even feel their warmth and happiness as before. It's possible to include the design of memorable items or necktie and cloth design into the wax figure.

Your beloved who passed away would come back to you with their usual appearance.

You would feel the kind of connectedness which is the only one in the world.
Family Scene wax figure is all created concentrating particularly on appearance and shape in order to convey the right feeling to the family members of the deceased.
It's possible to create based on just 1 full body photo.
Why is it so similar to real person?
1. Can be counted as corporate expenses
Wax figure by Family Scene can be counted as corporate expenses. How about ordering few for anniversaries, or company branches? Let's celebrate the achievement of sales targets with fellow company staffs.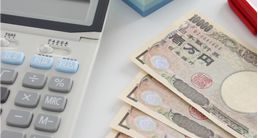 2. Because Family Scene is a mini wax figure production house
Family Scene is a production house for handcrafted mini wax figure (29cm, 39cm). Mini wax figure requires more and more advanced skills to illustrate the realness and presence as the size gets smaller. Please be rest assured as we are a professional production house. "Hair embedment" is the first one in the world.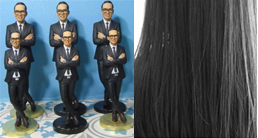 3. it feels real
Family Scene have been producing few hundreds of wax figures for temples and museums as of today. From analyzing photos, making prototypes with silicon, taking molds, to finishing are all done manually. The secret why our wax figurine is very similar to real person lies in the actual work experiences and also senses. It's different from the traditional wax figure in which coloring is made possible since the beginning of production.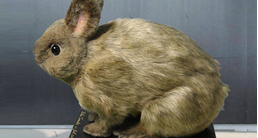 4. Plenty of option items to choose from
In Family Scene, it's possible to insert "hair", "name" and "birthday" into the wax figure. This is going to be the only one wax figure in the world after inserting "Hair", "Name" and "Birthday". Also, you may choose options such as umbilical cord embedment, kimono, glasses, accessories, watch, belt, shoes, bag, etc.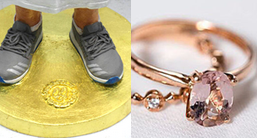 5. Top quality materials
Wax figure by Family Scene is produced using the same materials and resin with wax figure by Madame Tussauds which normally costs around 20 million yen. We would produce using materials of best quality.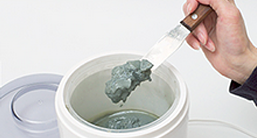 6. Easy to place order
In Family Scene, as long as you provide photos from different angles such as front, rear, left or right, it's good enough!
You may easily place your order via LINE.
In order to create a figure which is more real, the best is to provide photos as clear as possible and also detailed measurements.